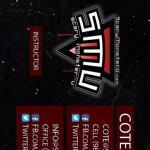 Cote Voskuhl
I've been in the Haunt biz for going on 9 years now! It's in the blood and I'll never stop! Extremely creative and love to make characters! Teaching and sharing with new and old actors! Entertainment all around!
Creep Scares, Startle Scares, Improv
Actor Training, Set Design, Make-up
Went to the same school as Jack. Witnessed his death, then gave him her face to proved she cares.
Kind, Shy, Talkative, Playful, Rude